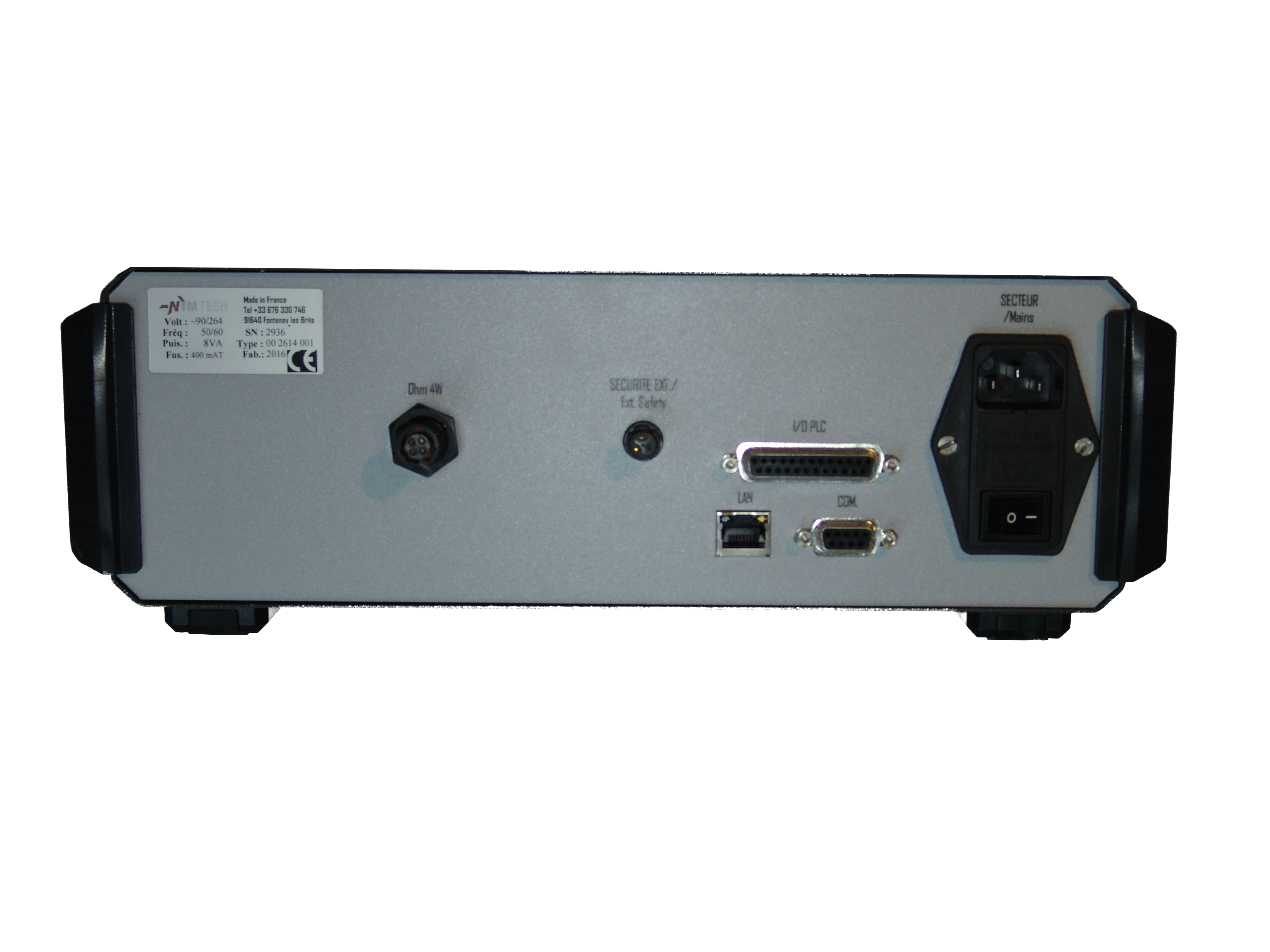 CTI 46 is a pyrotechnic safety ohmmeter. It has been developed to carry out measurements in industrial environment, controls in production lines as well as in the laboratory. It is designed to perform measurements on pyrotechnic elements around which the safety of users is at stake.
Its main assets lie in its great versatility and high speed of measurement.
It is fully controllable by RS232 or Ethernet without adding options.
Main Features
Functions
Measurement and safety conditions
Typical Applications
Datasheet
1/2/4 channels + Inter-channel measurements
Ohmmeter Calibres: 1Ω / 10Ω / 100Ω / 1KΩ / 10KΩ
Box set, short OEM case (without display) or rack 19  » 2U P260
Ohmmeter: The CTI46 has 4 main 4-wire measurement channels, with the ability to perform inter-channel measurements to adapt to more complex configurations.
PT100 function: The PT100 caliber allows the measurement of temperature.
Macro: The CTI46 makes it possible to carry out measurement groups without intervention of the user, in the form of macro commands.
Display: Setting LCD screen to fit your needs.
Communication: Access in Telnet, TCP or RS232 mode to configure or control it.
Measuring current much lower than the no-fire current (10mA as standard), 2V max on the ohmmeter outputs.
Connection on the test line only during the measurement period
Not exceeding a maximum safety current during a failure of the equipment (failure of the electronics, internal short circuit, …)
Discharge of residual electrostatic charges
Permanent self-control of the internal functions of the equipment
External safety loop allowing to power up the measuring circuits
Online production controls and tests
System tests consisting of several pyrotechnic initiators
Controls of technical elements (switches, winding, …)
Laboratory measurements