Ohmmeter for continuous measurements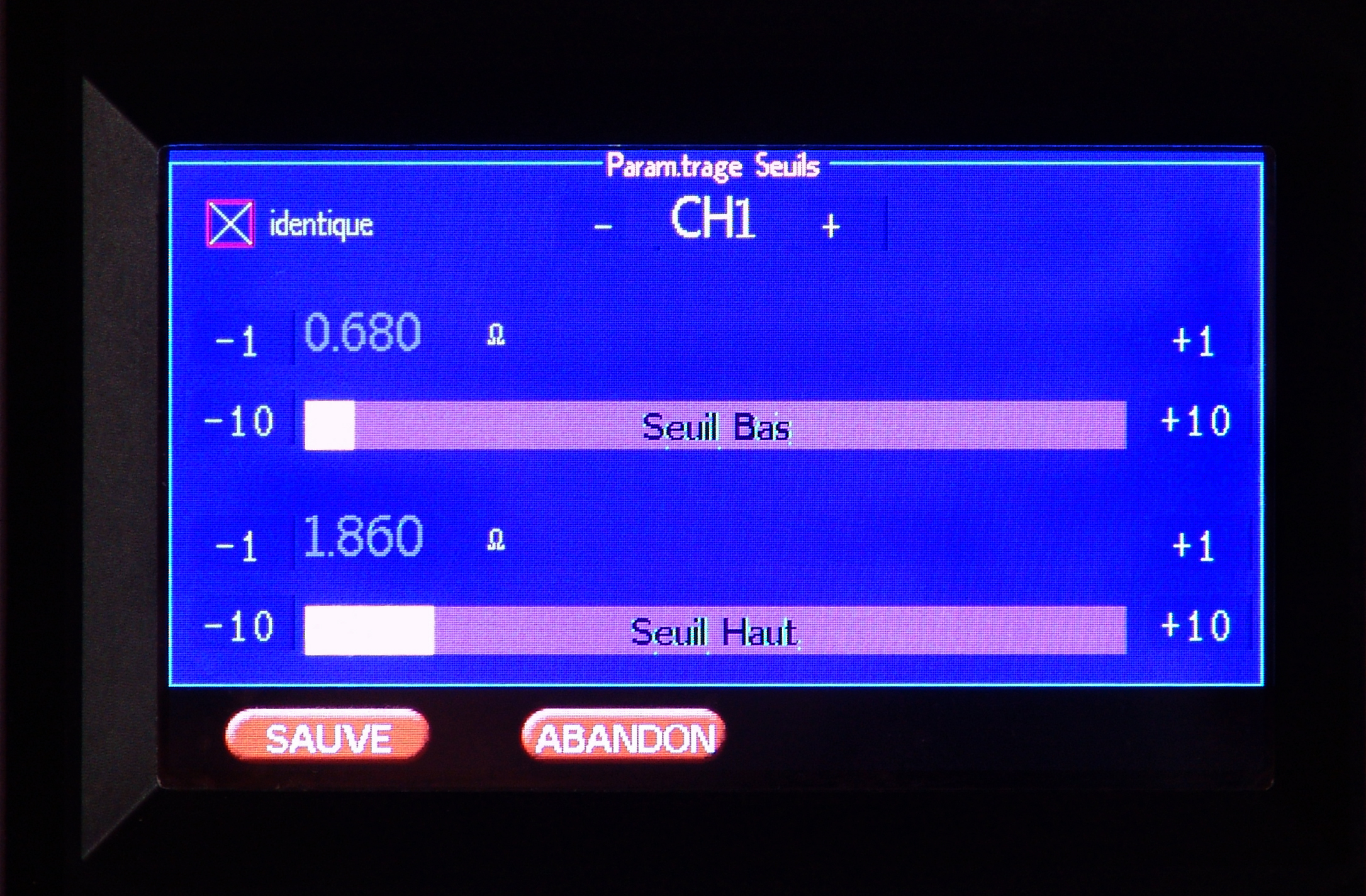 The CTI43 is a Pyrotechnic Safety Ohmmeter.
It has been designed to perform continuous measurements in industrial environments, e-checks on production lines and in laboratory.
It is designed to perform measurements on electro-pyrotechnic devices where users safety is at stake. Its main advantages are its great versatility and very fast measurement.
Main Features
Functions
Measurement conditions and safety
Typical applications
Continuous measurement
2 channels
10 Ohms & 100 Ohms calibers
Table-top or 19-inch rack 2U P260
Can be controlled via RS232 and Ethernet
Dry contact outputs for PLC
4.3-inch colour touch screen
2  channels continuous measurement Ohmmeter
Quick acces screen to setup threshold
Display: Setting the LCD screen to fit your needs
Communication: Access mode Telnet / TCP or RS232 to set or control
Measuring current much lower than the no-fire current
Connection to the test line only during the measurement period
Not exceeding a maximum current of safety during a failure of the equipment (electronic failure, internal short circuit, …)
Disposition of residual electrostatic charge
Permanent self-monitoring equipment's internal functions
Outdoor Safety loop allowing power measurement circuitry
Inspection and testing production line
Testing systems composed of several pyrotechnic initiators
Inspections of technical elements (switches, winding, …)
Laboratory Measurements
Other safety ohmmeters / insulation megohmmeters models:
CTI 45 – Pyrotechnic safety ohmmeter / Insulation megohmmeter