One channel constant current pulse Firing Unit specifically designed for Conformity Of Production testing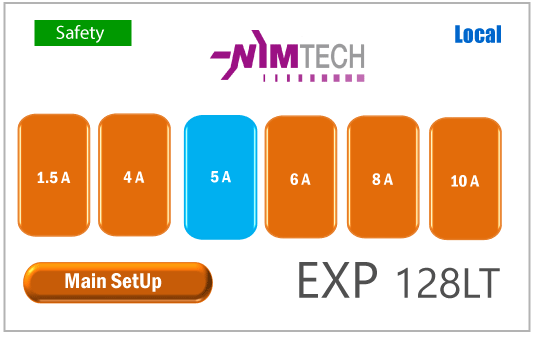 This version is specifically designed for conformity of production . It does not have instrumentation outputs.
Its home screen is composed of quick access buttons associated with the settings, allowing a quick configuration change.
These exploders are intended for use in production lines and laboratories, where the safety of users is at stake.
This range is designed to generate constant current pulses on pyrotechnic devices such as airbag initiators, squibs and detonators.
Innovative designed, using the latest technologies, they are fully digital and controllable.
Main Features
Internal Equipments
Typical applications
10µs / 40ms pulses 10µs time steps
100mA / 10A pulses 1mA current steps
1 channel
Fully controllable  via RS232 or Ethernet
Versions 19″ Rack 2U or Benchtop version
Programmable Current and time
Floating firing line (isolated)
Configurable functions (input delayed trigger, breaking load detection, …)
Integrated safety pyrotechnical Ohmmeter
Current pulse generator regulates the energy injected into the initiator
Discharge Circuits (ESD) of blasting lines
Safety devices: key, push-protected, input for external security door contacts / barriers
Safety circuit insulation off the line of fire safety conditions
Data acquisition Internal U and I (recovery of data over Ethernet)
Conformity Of Production Testing
Bruceton tests
Characterization of initiators